Prices
Adults – $18 (Live Broadcasts)               $15 (Encore Broadcasts**)
Youth – $10 (Live Broadcasts)                $7 (Encore Broadcasts**)
Save 25% with a Season's Pass
Adult Pass – $93 (that's only $13.28 per show!)
Youth Pass – $48.50 (that's only $6.92 per show!)
$5 ShuGo passes available for youth at the Salmon Arm Arts Centre! Visit here for more information.
Buy tickets online here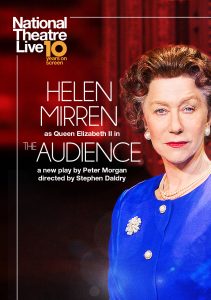 At the Classic
Dec. 8 2019 – 1:00 PM
National Theatre Live – The Audience
Academy Award®-winner Helen Mirren (The Queen), plays Queen Elizabeth II in the Tony Award®-winning production of The Audience. Captured live from London's West End in 2013, the original broadcast returns to cinemas to mark National Theatre Live's 10th birthday. For 60 years, Queen Elizabeth II has met with each of her 12 prime ministers in a private weekly meeting. This meeting is known as The Audience. No one knows what they discuss, not even their spouses. From the old warrior Winston Churchill, to Iron Lady Margaret Thatcher and finally David Cameron, the Queen advises her prime ministers on all matters both public and personal. Through these private audiences, we see glimpses of the woman behind the crown and witness the moments that shaped a monarch.
Tickets – $15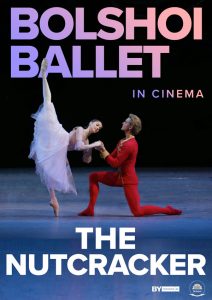 At the Classic
THE NUTCRACKER**
Dec. 15 2019 – 1:00 PM
SYNOPSIS
On Christmas Eve, the mysterious Drosselmeyer brings a Nutcracker doll as a gift for his goddaughter Marie. At midnight, the doll comes to life and finds himself in a battle led with the Mouse King, while Marie watches in fear. The Bolshoi's magical Nutcracker production captivates audiences of all ages and brings them on whirlwind journey of enchantment with rising star Soloist Margarita Shrainer perfectly embodying Marie's innocence and joy along with the supremely elegant Principal Dancer Semyon Chudin as her Nutcracker Prince. A timeless holiday classic accompanied by Tchaikovsky's beloved score.
Run time – 2 hours 30 minutes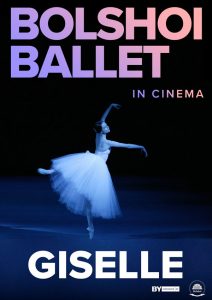 At the Classic
GISELLE
Jan. 26 2020 – 1:00 PM
SYNOPSIS
The young peasant girl Giselle dies of a broken heart when she learns that the man she loves, Albrecht, has betrayed her. Against her own will, she joins the Wilis, vengeful spirits of jilted brides who condemn Albrecht to dance until he dies of exhaustion. In this brand-new production of Giselle, world renowned choreographer Alexei Ratmansky brings a fresh perspective to one of the oldest and greatest works of classical dance, giving the audience an opportunity to discover this iconic ballet anew.
Run time – 2 hours 30 minutes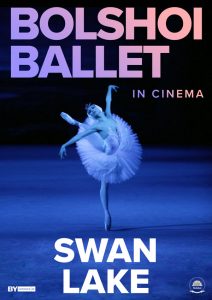 At the Classic
SWAN LAKE
Mar. 1 2020 – 1:00 PM
SYNOPSIS
Prince Siegfried is summoned by his parents to choose a bride. However, he encounters a mysterious and magnetic swan-woman, Odette, by the lake and is captivated. His vow of eternal love to her will have irreversible consequences. Tchaikovsky's essential masterpiece returns for a live broadcast of the most-beloved ballet in the classical canon. Technically challenging and filled with vibrant emotion, with a stunning and world-famous corps de ballet in perfect unison, the legendary love story between Prince Siegfried and the dual personalities Odette/Odile, born at the Bolshoi Theatre, is a must-see.
Run time – 2 hours 45 minutes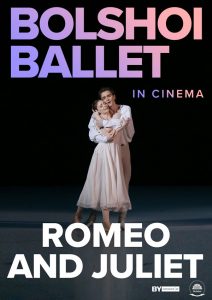 At the Classic
ROMEO AND JULIET**
Mar. 29 2020 – 1:00 PM
SYNOPSIS
Despite each of their families being merciless enemies, Romeo and Juliet are deeply in love. The rivalry between the two families will cost Mercutio's life, causing Romeo a desire of vengeance for the loss of his friend. The star-crossed lovers' tragic fate inspired Prokofiev's remarkable cinematic score, from the delicate theme of Juliet to the ominous Dance of the Knights. Bolshoi stars Ekaterina Krysanova and Vladislav Lantratov wholly embody the two eternal lovers in Alexei Ratmansky's stunning evocation of love at first sight.
Run time – 3 hours 5 minutes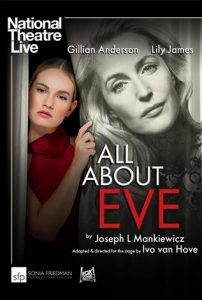 At the Classic
Apr. 5 2020 – 1:00 PM
National Theatre Live – All About Eve
Gillian Anderson (X-Files, NT Live: A Streetcar Named Desire) and Lily James (Mamma Mia! Here We Go Again) lead in All About Eve, broadcast live to cinemas from the West End in London. All About Eve tells the story of Margo Channing. Legend. True star of the theatre. The spotlight is hers, always has been. But now there's Eve. Her biggest fan. Young, beautiful Eve. The golden girl, the girl next door. But you know all about Eve…don't you…? Lifting the curtain on a world of jealousy and ambition, this new production, from one of the world's most innovative theatre directors, Ivo van Hove (NT Live: A View from the Bridge), asks why our fascination with celebrity, youth and identity never seems to get old. All About Eve is adapted by Ivo van Hove from the 1950 Twentieth Century Fox film by Joseph L Mankiewicz and the play "The Wisdom of Eve" by Mary Orr. Ivo van Hove directs this new stage version with set and lighting design from Jan Versweyveld, costume design by An D'Huys and music from double Mercury Prize-winner PJ Harvey, alongside Tom Gibbons' sound design. Casting is by Julia Horan CDG.
Tickets – $15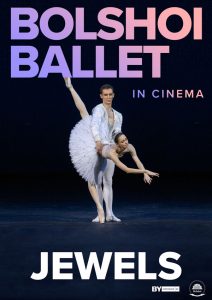 At the Classic
JEWELS
Apr. 19 2020 – 1:00 PM
SYNOPSIS
This opulent triptych was inspired by Balanchine's visit to the famous jeweller Van Cleef & Arpels on New York's Fifth Avenue, celebrating the cities and dance schools of Paris, New York and St. Petersburg, each bound to its own precious stone: emerald, ruby and diamond. Balanchine built an homage of captivating beauty to the three dance schools that had forged his style, each represented by a contrasting gemstone. Jewels offers a unique occasion to enjoy the genius of choreographer's visually captivating work performed by some of the world's most dazzling dancers in a live broadcast to cinemas.
Run time – 2 hours 45 minutes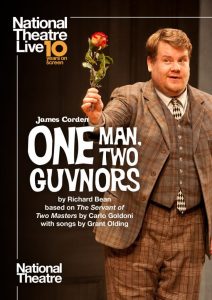 At the Classic
May. 3 2020 – 1:00 PM
National Theatre Live – One Man, Two Guvnors
Featuring a Tony Award-winning performance from host of the The Late Late Show, James Corden, the hilarious West End and Broadway hit One Man, Two Guvnors returns to cinemas to mark National Theatre Live's 10th birthday. Fired from his skiffle band, Francis Henshall becomes minder to Roscoe Crabbe, a small time East End hood, now in Brighton to collect £6,000 from his fiancée's dad. But Roscoe is really his sister Rachel posing as her own dead brother, who's been killed by her boyfriend Stanley Stubbers. Holed up at The Cricketers' Arms, the permanently ravenous Francis spots the chance of an extra meal ticket and takes a second job with one Stanley Stubbers, who is hiding from the police and waiting to be re-united with Rachel. To prevent discovery, Francis must keep his two guvnors apart. Simple.
Tickets – $15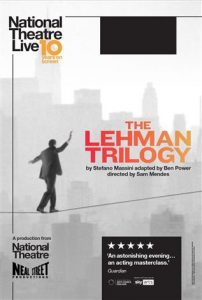 At the Classic
May. 31 2020 – 1:00 PM
National Theatre Live – The Lehman Trilogy
The story of a family and a company that changed the world, told in three parts on a single evening. Academy Award-winner Sam Mendes (Skyfall, The Ferryman) directs Simon Russell Beale, Adam Godley and Ben Miles who play the Lehman Brothers, their sons and grandsons. On a cold September morning in 1844 a young man from Bavaria stands on a New York dockside. Dreaming of a new life in the new world. He is joined by his two brothers and an American epic begins. 163 years later, the firm they establish – Lehman Brothers – spectacularly collapses into bankruptcy, and triggers the largest financial crisis in history. This critically acclaimed and five-time Olivier Award nominated play features stunning set design from Es Devlin (NT Live: Hamlet) and will be broadcast from London's West End as part of National Theatre Live's 10th Birthday season. Running Time: approximately 3hrs 52min including two 15min intervals.
Tickets – $15