Events
At the Salmar we are so excited to bring you the best in entertainment of all kinds. Movies, concerts, special events and more! Check back here often to see what is happening at the Salmar. For more events at the Classic click here.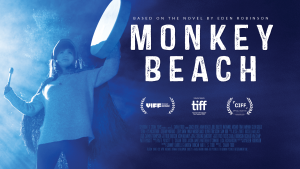 At the Classic
Vancouver International Film Festival Presents Monkey Beach September 24th @ 7pm!!  Admission is Free!!
Abandoning East Van for Kitimaat Village, Lisa (Grace Dove) must save her brother (Joel Outlette) from a tragic fate she's foreseen since childhood.  Granted, there's also the matter of contending with the mystical creatures in the nearby woods. Adapting to Eden Robinson's book, Loretta Sarah Todd crafts a modern epic about reconnecting with the land, it denizens and the secrets it holds.  Monkey Beach is also a testament to Indigenous women's ability to not just endure trials but emerge from them empowered.
This is rated 14A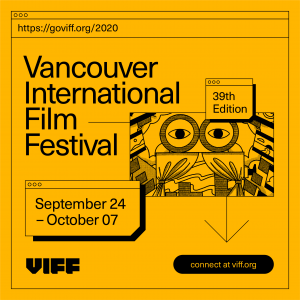 Vancouver International Film Festival – September 24th to October 7th!!
British Columbia's biggest annual celebration of cinema is just around the corner. From September 24 – October 7th, film lovers province-wide will enjoy over 100 feature films and events showcasing exciting, groundbreaking and provocative cinema and creators from around the globe.

You'll be able to watch this year's stellar line-up from the comfort of your home via VIFF Connect, VIFF's new online streaming platform. For the first time, audiences across BC can watch VIFF curated cinema and viewers around the world can tune into our Talks and Conferences. Stay tuned for more details about our 2020 online and in-cinema program.
Please visit viff.org to sign up!!