General Info.
We are very excited to present the 2022/2023 season of the Met, broadcast live in HD and Dolby Digital surround sound from the Met Opera in New York.
All operas are sung in the original language with English subtitles. The run times listed include either one or two half hour intermissions, depending on the opera.
*casting subject to change
Pricing
Adults – $24
Students & Children – $18
Save 25% with a Season's Pass!

Adult – $204
Youth – $152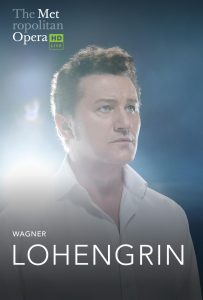 At the Classic
LOHENGRIN
March 18, 2023 – 9:00am (Earlier Start)
Wagner's Lohengrin returns to the Met stage after an absence of 17 years with this atmospheric new staging by François Girard. Yannick Nézet-Séguin conducts a cast led by tenor Piotr Beczala in the title role of the mysterious swan knight. Soprano Tamara Wilson is the virtuous duchess Elsa, falsely accused of murder, going head-to-head with soprano Christine Goerke as the cunning sorceress Ortrud. Bass-baritone Evgeny Nikitin is Ortrud's power-hungry husband, Telramund, and bass Günther Groissböck is King Heinrich.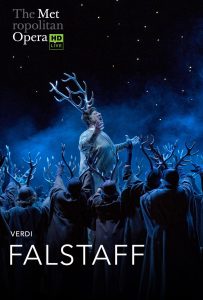 At the Classic
FALSTAFF
April 1, 2023 – 9:30am (Earlier Start)
Baritone Michael Volle stars as the caddish knight Falstaff, gleefully tormented by a trio of clever women who deliver his comeuppance, in Verdi's glorious Shakespearean comedy. Maestro Daniele Rustioni takes the podium on April 1 to oversee a brilliant ensemble cast that features sopranos Hera Hyesang Park, Ailyn Pe´rez, and Jennifer Johnson Cano, mezzo-soprano Marie-Nicole Lemieux, tenor Bogdan Volkov, and baritone Christopher Maltman.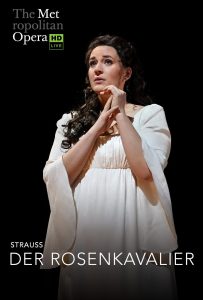 At the Classic
DER ROSENKAVAIER
April 15, 2023 – 9:00am (Earlier Start)
A stellar trio assembles to take on the lead roles of Strauss's comedy, with soprano Lise Davidsen in her Met role debut as the Marschallin, opposite mezzo-soprano Isabel Leonard in her Met role debut as Octavian, and soprano Erin Morley as Sophie. Bass Günther Groissböck returns as Baron Ochs, and Markus Brück is Sophie's father, Faninal. Maestro Simone Young takes the podium to oversee Robert Carsen's fin-de-sie`cle staging.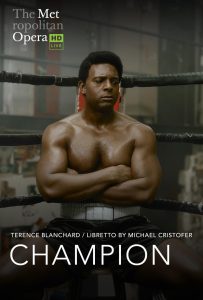 At the Classic
CHAMPION
April 29, 2023 – 9:55am
Six-time Grammy Award–winning composer Terence Blanchard brings his first opera to the Met after his Fire Shut Up in My Bones made history in the 2021–22 season. Bass-baritone Ryan Speedo Green is the young boxer Emile Griffith, who rises from obscurity to become a world champion, and bass-baritone Eric Owens portrays Griffith's older self, haunted by the ghosts of his past. Soprano Latonia Moore is Emelda Griffith, the boxer's estranged mother, and mezzo- soprano Stephanie Blythe is the bar owner Kathy Hagan. Yannick Nézet-Séguin returns to the podium to conduct Blanchard's second Met premiere. Director James Robinson, whose productions of Fire Shut Up in My Bones and Porgy and Bess brought down the house, oversees the staging. Camille A. Brown, whose choreography electrified audiences in Fire and Porgy, also returns.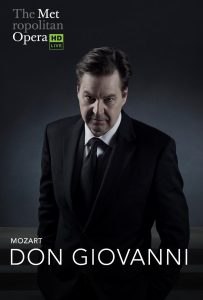 At the Classic
DON GIOVANNI
May 20, 2023 – 9:55am
Tony Award–winning director Ivo van Hove makes his Met debut with a new staging of Mozart's tragicomedy Don Giovanni. The tale of deceit and damnation is set in an abstract architectural landscape that explores the dark corners of the story and its characters. Nathalie Stutzmann makes her Met debut conducting a star-studded cast led by baritone Peter Mattei as a magnetic Don Giovanni, alongside the Leporello of bass-baritone Adam Plachetka. Sopranos Federica Lombardi, Ana María Martínez, and Ying Fang are Giovanni's conquests—Donna Anna, Donna Elvira, and Zerlina—and tenor Ben Bliss sings Don Ottavio.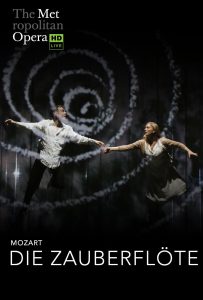 At the Classic
DIE ZAUBERFLÖTE
June 3, 2023 – 9:55am
Nathalie Stutzmann conducts her second Mozart work this season with a new production of Die Zauberflöte. In his Met-debut staging, Simon McBurney incorporates projections, sound effects, and acrobatics to match the spectacle and drama of Mozart's fable. The brilliant cast includes soprano Erin Morley as Pamina, tenor Lawrence Brownlee as Tamino, baritone Thomas Oliemans in his Met debut as Papageno, soprano Kathryn Lewek as the Queen of the Night, and bass Stephen Milling as Sarastro.